Outside Plant & Fiber
Fiber Plant
Visibility in Clicks
Understand your fiber easily (forget guesswork and manual tracking): get comprehensive street-to-strand visibility, plan with precision, and streamline outside plant management.
Get Capacity Right
No more guesswork – plan with accuracy and efficiency with user-friendly and powerful visualization software made specifically for OSP professionals.
Unlock Deep Insights
See the big picture — and every detail — from the street level to the strand level of your fiber plant with GIS-enabled mapping, inventory, and powerful analytics capabilities.
Manage OSP Elements Easily
Easily manage manholes,handholes, splice boxes, conduits, towers, and more with custom layers plus fiber strand capacity management.
Simplify Circuit Management
Ditch the hassle of spreadsheets and manual tracking: streamline your circuit design and allocation with netTerrain's automated routing algorithms and circuit layout records.
Take control of your fiber and outside plant: quickly map and view your fiber elements. Automatically understand fiber strand capacity and find available paths, and map elements using custom layers for easy hierarchy management.
Map and easily locate exact positions with 6 decimal precision, zoom through 19 levels of detail, and accurately measure distances.
Create circuits in minutes, trace inter-diagram circuits, and automate internal connections for seamless circuit design.
Visualize any network and transport technology with ease, including fiber, wireless, and SONET/SDH topology. Map devices to physical locations, and create layer 1 & 2 circuits in clicks.
Get a clear view of all assets across your infrastructure, from cables to equipment and connections. Easily map elements with custom layers for hierarchical organization so you get a clear understanding of your IT landscape.
Easily discover devices, ports, and links using SNMP, and import KML/KMZ data, spreadsheets, text and static diagrams with just one click.
Why netTerrain?
Fun to Learn & Use
netTerrain is so easy, you could learn it while eating a bowl of cereal. Just log in, click, and boom — you're creating diagrams that make sense of your network in no time.
Flexible Like Gumby
In just a few clicks, make netTerrain your own: integrate with any third-party tools, customize floorplans and devices, assign granular security roles, and much more.
Data Entry? Nah.
Discover and map your network with ease, and connect to third-party tools in a snap. And hey, you can even do it all while streaming your favorite cat videos.
Real Help, No Bots
No help bots, no passing the buck – get immediate assistance from experienced IT folks like you in real-time. No more waiting around for a response from a faceless AI.
What our users say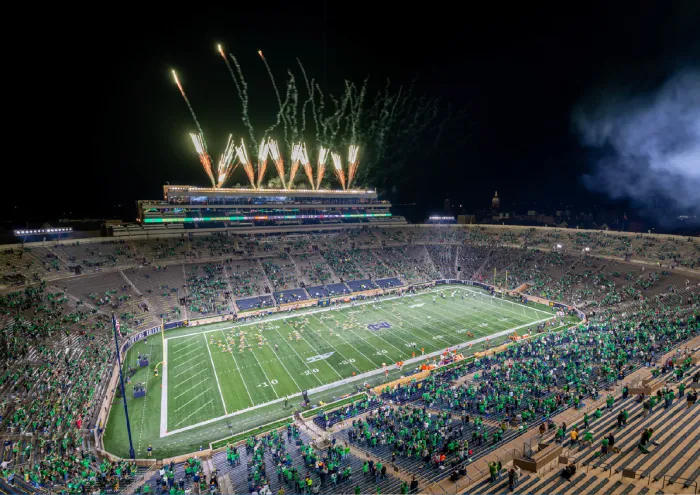 University of Notre Dame
"I don't have to leave my office. In just five minutes, I have everything I need whereas before it could have been hours of running around."
Jason Hilty, RCDD, Network Design Professional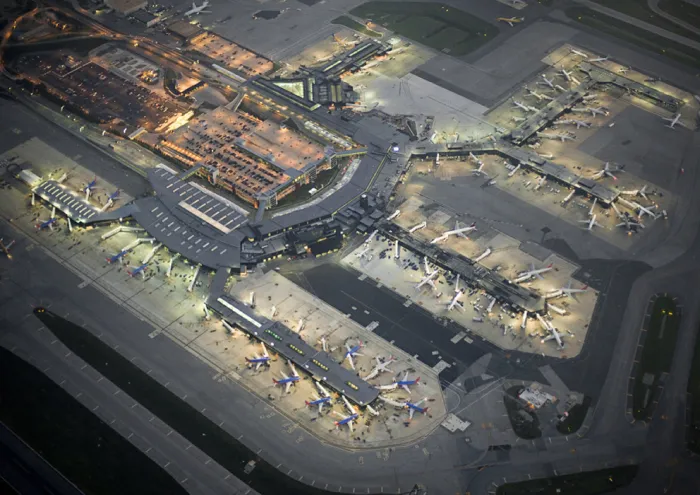 Baltimore/Washington International Airport
"netTerrain has saved us an unbelievable amount of time. Now, if the network guys have a question, I can pull up our documentation from wherever I am and give them an answer. Plus, when I retire, I know that my work will be retained for the next person."
Dwayne Abrams, IT Tech Support Specialist, Supervisor, PDS Administrator
See what netTerrain can do for you