netTerrain OSP
Fiber Plant Visibility at Your Fingertips
See what's happening in your fiber plant, from street to strand: seamlessly track changes, understand capacity, make circuit management and design easy, and streamline your work.
Understand Your Fiber Plant
Get a clear view of your fiber plant with netTerrain's GIS-mapping, inventory, and analytics capabilities. Easily zoom in from street to strand views to see any detail – in seconds.
Simplify Capacity Planning
Plan with precision — from the street level to the strand level: get an up-to-date inventory at your fingertips and eliminate the guesswork.
Make Circuit Management Easy
Make it easy and even fun to design and allocate circuits: get hours of work done in minutes, find available paths in clicks, and much more.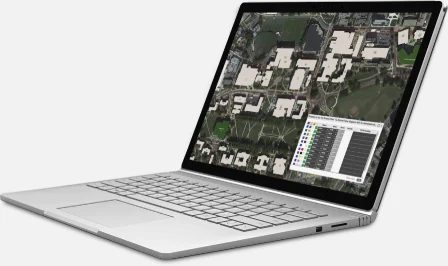 "Before netTerrain, it could have meant hours of
running around when something needed work.
Now I have everything I need in five minutes."
Jason H, University of Notre Dame,
Network Design Professional
Why netTerrain?
Fun to Learn & Use
netTerrain is so easy, you could learn it while eating a bowl of cereal. Just log in, click, and boom — you're creating diagrams that make sense of your network in no time.
Flexible Like Gumby
In just a few clicks, make netTerrain your own: integrate with any third-party tools, customize floorplans and devices, assign granular security roles, and much more.
Data Entry? Nah.
Discover and map your network with ease, and connect to third-party tools in a snap. And hey, you can even do it all while streaming your favorite cat videos.
Real Help, No Bots
No help bots, no passing the buck – get immediate assistance from experienced IT folks like you in real-time. No more waiting around for a response from a faceless AI.
See what netTerrain can do for you
Trusted by leading organizations