IT Asset Management
Safeguard Your Organization's
IT Investments
Make smart decisions: track and monitor your resources to effectively allocate them
Decisions Made Easy
Stop paying for maintenance on equipment you got rid of years ago: make smart IT-related purchases/decisions with ease. netTerrain's IT Asset Management (ITAM) capabilities give you the information you need to cut costs, reduce waste, and ensure your organization's resources are fully utilized. It's easy to manage your assets with netTerrain.
Insights Made Easy
Discover and manage your IT assets across various environments, including: data centers, networks, virtual environments, and cloud-based solutions. Get a complete picture of your assets and real-time tracking of changes, resulting in increased efficiency, reduced costs, and better resource utilization.
Visibility Made Easy
Easily consolidate data sources from different systems into a centralized repository, providing a single source of truth for asset information. It's easy to import asset information, ensuring that your data is always up-to-date and accurate — which leads to better decision-making and more efficient use of your IT resources.
Tracking Made Easy
Streamline asset management processes and get real-time visibility so you can easily track your assets throughout their lifecycle. Automate asset scans, optimize asset utilization, and reduce costs with accurate data. Simplify IT asset management so you can easily focus on core business operations.
Seamless Tracking: netTerrain allows you to track all the information you need about your assets, such as purchase/lease date, spare parts, patch dates, warranty/service coverage, and more.
Plan and Budget: With accurate asset information, you can plan and budget more effectively, knowing when to purchase replacement hardware and which assets are under warranty.
Customizable Data Fields: You can add as many data fields as you need, such as cost, service contract, and warranty, and run reports on any data fields.
Work Orders: netTerrain lets you track changes to any IT asset through work orders, which can even tie into existing service desk tools like ServiceNow.
Fast Asset Discovery and Mapping: Easily and quickly discover your assets through netTerrain DCIM's agentless network discovery.
Robust Import and Integration: Speed up time to map your IT assets and networks through netTerrain's powerful import and integration capabilities.
Discovery Engine: Quickly map your entire network, and automatically discover devices and properties, custom MIBs, connections and more — the Collector in netTerrain houses a powerful discovery engine that supports various protocols such as SNMP, CDP, LLDP, WMI, and NMAP.
Single Source of Truth: Get a single source of truth for all of your asset information: netTerrain makes it easy to import asset data from third-party data sources (like ServiceNow and Solarwinds) and any of your existing toolsets (including homegrown databases).
Centralized Repository; Bring all of your asset information into a centralized repository with netTerrrain's automatic discovery. Make your IT easier to manage, save time, and eliminate the need for manual data entry.
Real-Time Visibility: Gain real-time visibility into your assets — so you can make informed decisions about IT-related purchases and redistribution. Better optimize your asset utilization and reduce costs.
Automated Tracking: Easily add new assets as your infrastructure grows — with automated discovery that makes tracking changes seamless.
Comprehensive Capacity Planning: Gain a comprehensive view of your entire IT infrastructure, including remote sites and Cloud accounts. In clicks, you can view ports, cabinets, rooms, buildings — so you can easily plan and manage your capacity requirements.
Capacity Reports: Generate capacity reports to help plan for future growth and optimize your IT infrastructure. These reports provide valuable insights into available capacity, utilization, and growth projections.
What-if Scenarios: netTerrain's what-if scenarios allow you to model different scenarios and assess the impact on your capacity requirements. This feature helps you make informed decisions about capacity planning and optimization.
Threshold Alerts: netTerrain's threshold alerts notify you when you are approaching capacity limits or when thresholds are exceeded. This feature helps you stay on top of your capacity requirements and avoid downtime due to capacity constraints.
Historical Capacity Data: netTerrain's historical capacity data allows you to analyze trends and plan for future capacity needs. With the ability to track capacity usage over time, you can make informed decisions about capacity planning and optimization.
Customizable Views: netTerrain's customizable views allow you to tailor your capacity planning dashboard to your specific needs. You can create custom views of your IT infrastructure and capacity metrics, making it easier to manage and optimize your capacity requirements.
Why netTerrain?
Fun to Learn & Use
netTerrain is so easy, you could learn it while eating a bowl of cereal. Just log in, click, and boom — you're creating diagrams that make sense of your network in no time.
Flexible Like Gumby
In just a few clicks, make netTerrain your own: integrate with any third-party tools, customize floorplans and devices, assign granular security roles, and much more.
Data Entry? Nah.
Discover and map your network with ease, and connect to third-party tools in a snap. And hey, you can even do it all while streaming your favorite cat videos.
Real Help, No Bots
No help bots, no passing the buck – get immediate assistance from experienced IT folks like you in real-time. No more waiting around for a response from a faceless AI.
What our users say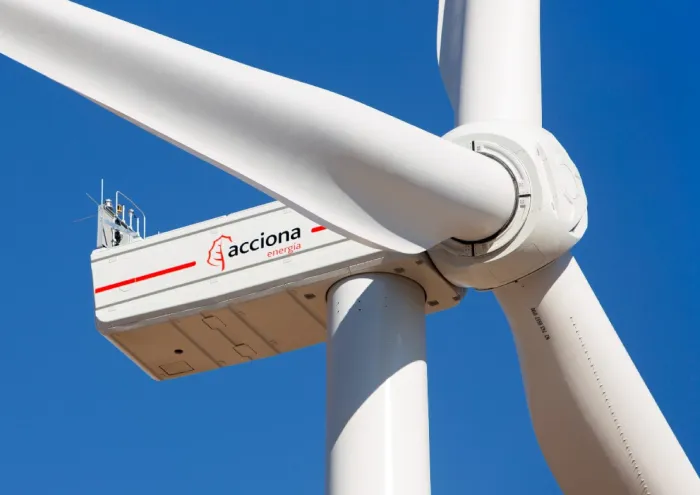 Acciona Energía
"Network operations and facilities were using various tools that weren't connected in any way. We needed a way to unify both the tools and the departments.netTerrain delivered."
Javier Iriarte, Communications Manager
Liberty University
"It's definitely reduced man hours, trying to maintain spreadsheets, and having to drive over across campus to look at something instead of just pulling up our browser. It certainly has changed my work life. It's an excellent DCIM solution."
David Ehrman, System Administrator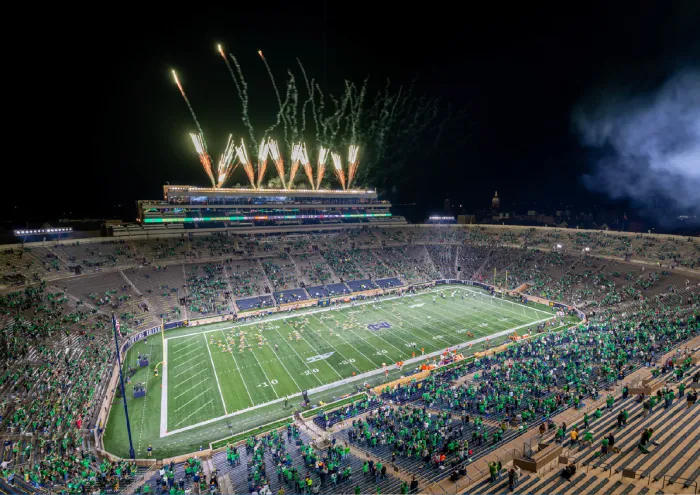 University of Notre Dame
"I don't have to leave my office. In just five minutes, I have everything I need whereas before it could have been hours of running around."
Jason Hilty, RCDD, Network Design Professional

Benfield Datacomm
"Nobody in my business knows about netTerrain yet but they should. I'm critical, but we've actually been able to solve all of our headaches using netTerrain. Our clients are impressed: they say they've never seen diagrams like these before."
Josh Brite, RCDD, President

University of Calgary
"We had to find a tool that would fit within our IT budget, but I wasn't willing to give up any functionality."
Cheryl Nealon, Sr. Production Analyst, Data Centre and Facility Operations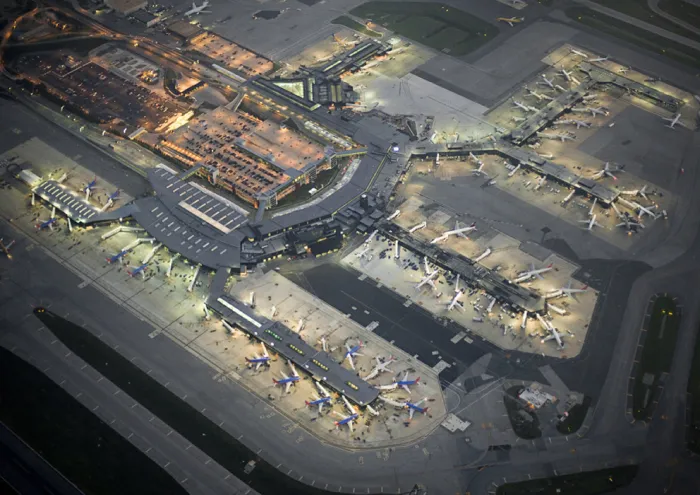 Baltimore/Washington International Airport
"netTerrain has saved us an unbelievable amount of time. Now, if the network guys have a question, I can pull up our documentation from wherever I am and give them an answer. Plus, when I retire, I know that my work will be retained for the next person."
Dwayne Abrams, IT Tech Support Specialist, Supervisor, PDS Administrator
See what netTerrain can do for you